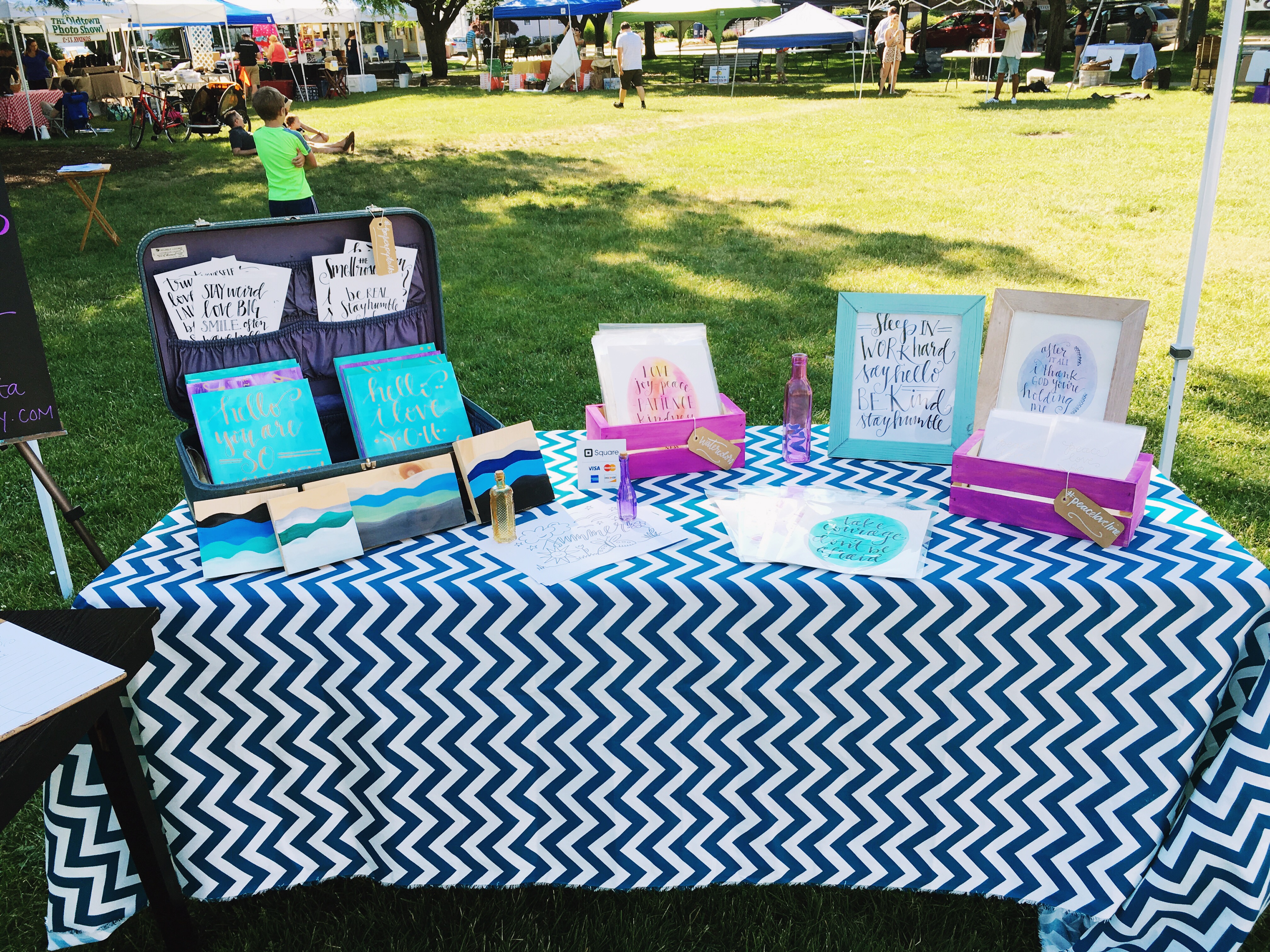 Last Saturday morning I was a vendor at my very first market! I've been a long time attendee of the Natick Farmer's Market, so it was extra special to actually be a vendor at it! I honestly went in with no expectations; I knew I would probably give away a lot of business cards, and was OK if that was it. But luckily 4 sweet souls found pieces of art that they loved! I was so surprised! I had a lot of good feedback on my work, and quite a bit of interest in custom work, which I am praying will pan out in the future. I loved being part of the local action and getting to meet a variety of people from my town. One observation I made was that teenagers were particularly interested in my art. I am wondering if that is because hand-lettering is so prevalent on social media these days… or if they were just really cool teenagers 🙂
I also had a personal squad who came to support me! Nate was key is helping me set up the tent and tables, and bringing me coffee 🙂 My parents, my in-laws AND two of my four siblings-in-laws came to hang out (my mom was the principal photo-taker). A few different friends from bible study and my running group stopped by, and my sweet friend Amy surprised me with a visit as well! Thank you to all who made time in your day to say hi!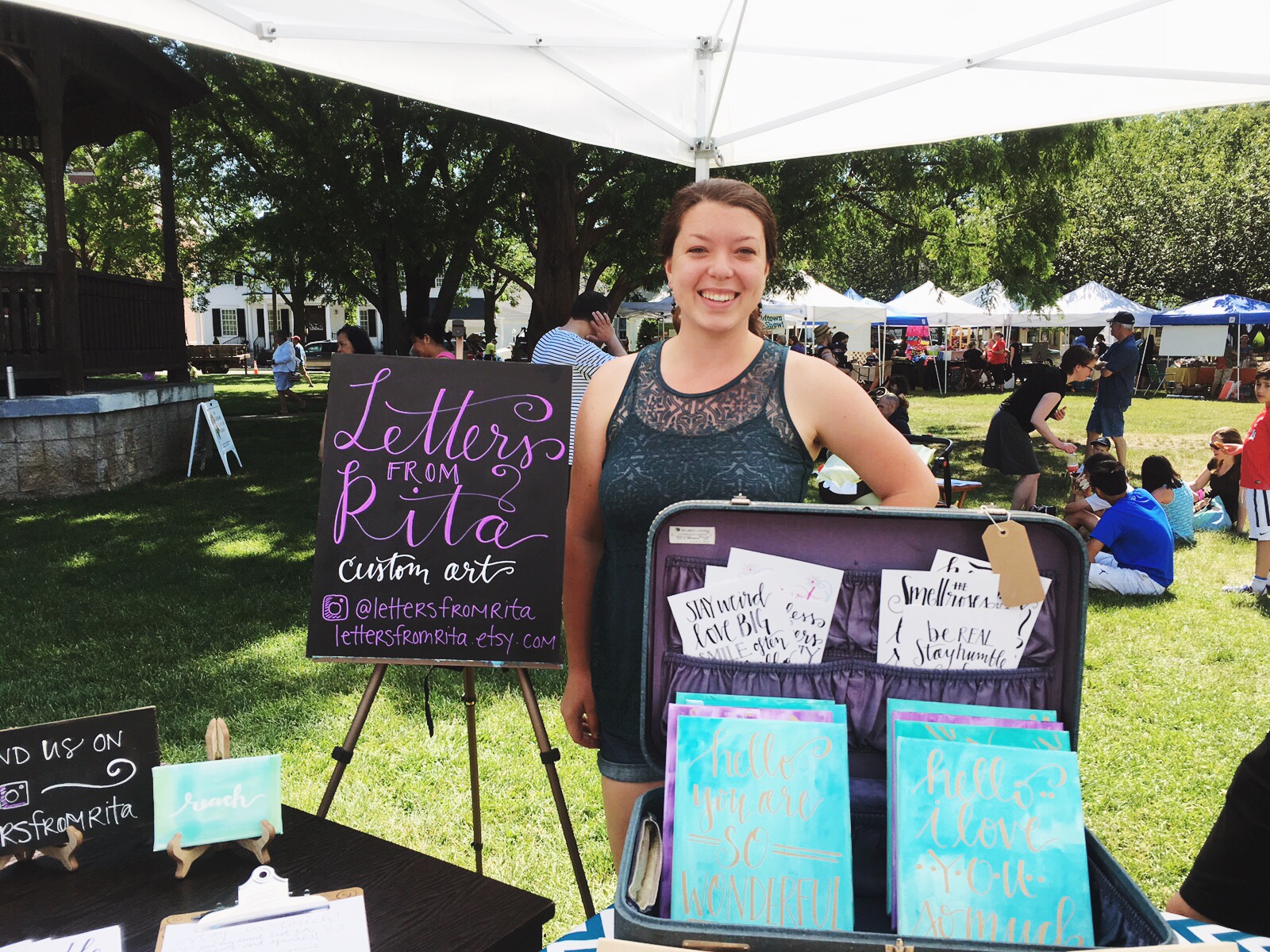 I will be back at the Natick Farmer's Market on July 30th and August 6th and I'd love to see you there!
Stephanie