I know this blog has been a little under the weather this year. Oops. Life has been a bit nuts. BUT I definitely had to pop back on here to post my FAVORITE BLOG POST OF THE YEAR!!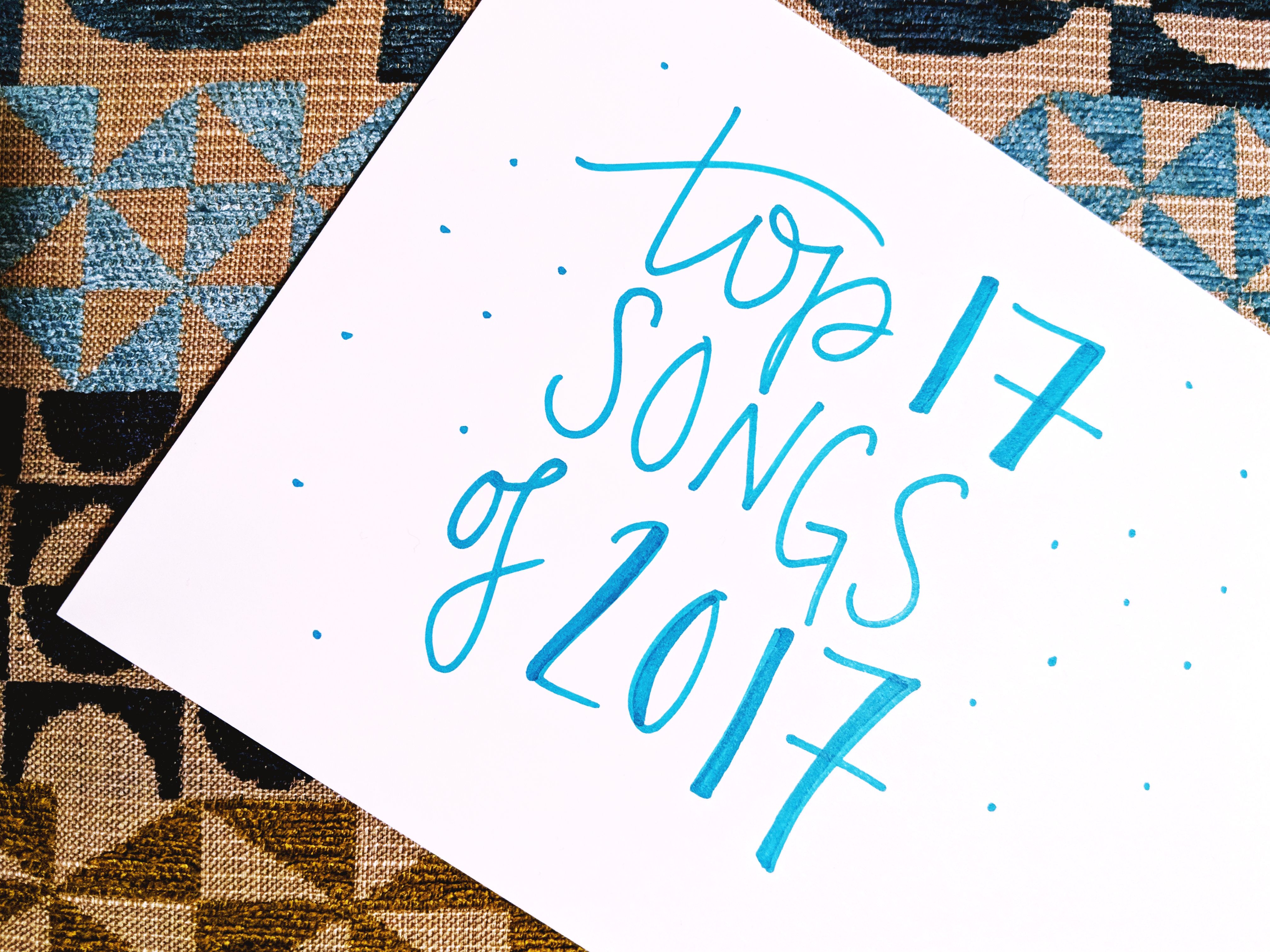 This year had a lot of solid albums as a whole, so many that I'm actually going to start this recap with my favorite albums. I listened to these albums consistently and constantly. I have my definite favorite songs from each one, and those favorite songs are some of my favorite songs of the year. But, honestly, there isn't a song on each of these collections that I don't like. It's refreshing to listen to full albums that are creative, honest and well thought out. These 7 albums are my most loved albums of 2017 (I've highlighted my top songs from each, but like I mentioned before, I love them all and it was hard to pick!)
TOP ALBUMS of 2017:
Will Reagan (United Pursuit) – Tell All My Friends
(I Can Tell, Need You More, You Carried Me) – I first listened to this album wayyy back in February. I was on the T, on my way to see Josh Garrels perform at the Wilbur. I don't know how I came across the album, but I remember feeling so peaceful when it started to play. As I listened and fell in love with the words, I was refreshed. It had been a LONG time since I had listened to any worship music at all, let alone worship music that really felt real. This album is good and true and real and I needed it so badly in the moment (and clearly all year long). It was my most listened to album on Spotify, and 3 of my top 5 most listened to songs on Spotify were songs from this album. Very thankful for everything about this new staple in my life.
Dear Evan Hansen Soundtrack
(Waving Through a Window, For Forever, You Will be Found) – My greatest regret of my life (besides never seeing Backstreet Boys in concert) will be never seeing Ben Platt as Evan Hansen on Broadway. It breaks my heart. If a recording can make a person feel THAT MUCH, I can't even image what it's like to experience that amount of emotions and pure talent in real life. Every song is truly heartbreakingly real, happy, sad, fulfilled, inspired. This soundtrack is a gem. WOW I really wish I had gotten to see Ben perform as Evan on stage. Now I'm sad.
Ed Sheeran – Divide
(Castle on a Hill, Barcelona, What Do I Know) – I'm assuming Ed's new album was a lot of people's album of the year. He is probably the top male pop artist in the world right now. TBH, I've never listened to an EdSheer album in it's entirely until this one, and I'm glad THIS was the one. One of my favorite aspects about this album was how global it felt. A lot of the songs were clearly inspired by places he visited and I liked hearing his creative musical review of each place (especially Barca 🙂 ). I also didn't expect there to be so many deeply personal songs. Supermarket Flowers, to this day, makes me cry. Eraser and Save Myself are so vulnerable and it's incredible to me that Ed shared those parts of himself with the entire world. (p.s. Galway Girl will forever remind me of my trip to Ireland 🙂 )
Superfruit – Future Friends 
(Imaginary Parties, Hurry Up, Bad 4 Us, Vacation) – This was kind of an unexpected, instant love of 2017. Scott and Mitch from Pentatonix branched off to make a collection of the poppiest bops ever, and I LOVE it. I can listen to this album in pretty much any situation, but especially while driving or when I need a dance break from work. To top it off, they created music videos to accompany every single song, and they are so artistic and visually stunning. I want to see them in concert so badly!
Andy Grammer – The Good Parts
(85, The Good Parts, Freeze) – This album only dropped two weeks ago, but made it's way into my heart VERY quickly. There's something about Andy's writing that gets right down to the truth of things. You can tell he put a LOT of thought into this collection. I relate on a deeply personal, weird, good, honest, wonderful, spiritual level to so many of these songs (85 is my new life anthem). ANDY! Thank you.
ARIZONA – Gallery
(Feed the Beast, Electric Touch, Oceans Away) – I listened to this album NON stop this summer. I even created a big fan out of Nate 🙂 It is best consumed while driving or working out. Their overall vibe is laid back and modern, and there are a ton of wicked cool beats that make it SO fun to listen and dance to. I can't sit still when this album is playing!
Braxton Cook – Somewhere In Between
(Run Away, Somewhere in Between) – I don't consider myself a knowledgeable jazz music fan, but even knowing next to nothing about the genre, but I know this is good. I know it's legit and inspiring and so great to listen to when you need an extra boost of hustle for your work day. I know it makes sense to my ears. Braxton not only plays saxophone, but he also sings?! What a freakin' talented human. I listened to this album SO MANY times this year!
Album Honorable Mentions:
Dispatch – America, Location 12 – so fun to have Dispatch back in action! classic Dispatch harmonies, with some more modern sounds.
Harry Styles – Harry Styles – very happily surprised by this one (never been a fan of One Direction haha) He's got a lot of vibes happening, but classic rock seems to fit him the best.
TOP SONGS of 2017:
>> !! Listen to my Spotify Playlist Here !! <<
Paris, or Wherever We Are – Emily Hearn – makes me want to hop on a plane every time i hear it
Only the Wild Ones – Dispatch – great song for the dreamers
I Need – Clark Beckham – PLEASE drop a full album soon. CLARK.
Bones – Kenzie Nimmo – can't stop listening to this!
I'll Find You – Lecrae ft. Tori Kelly – really good reminder & tkel is an angel
Dark in the City – Jordy Searcy – this guy is a very special songwriter. all his stuff is just gorgeous. 
Evergreen – YEBBA – THIS WOMAN. i neeeeeed more.
Open Waters – Lael – reminds me of hawaii. His full album is fun! 
Beautiful – Betty Who ft. Superfruit – should be everyone's life anthem
Sweet Creature – Harry Styles – fave from the album
May You Be Well – The Lone Bellow – bluesy, jammy, greeeeaat harmonies
Cut to the Feeling – Carly Rae Jepsen – BOPPPPP
Craving you – Thomas Rhett ft. Maren Morris – summer sing-out-loud song
Still Feel Like Your Man – John Mayer – jammy, with super classic John sounds
Bound to You – Jocelyn Alice – the BEATS! i want more from her in 2018!
Just Long Enough – Steve Moakler – love me some steve!
Alaska – Maggie Rogers – her sound is so unique
Song Honorable Mentions: 
Honeysuckle – Carlie Pearce – brings us back to a 90s-Faith-Hill-vibe of country music and I'm into it
Red Wine + White Couch – Danielle Bradbery – love her new sound
Female – Keith Urban – such an important song!
>> LISTEN: Top 17 of 17 Playlist <<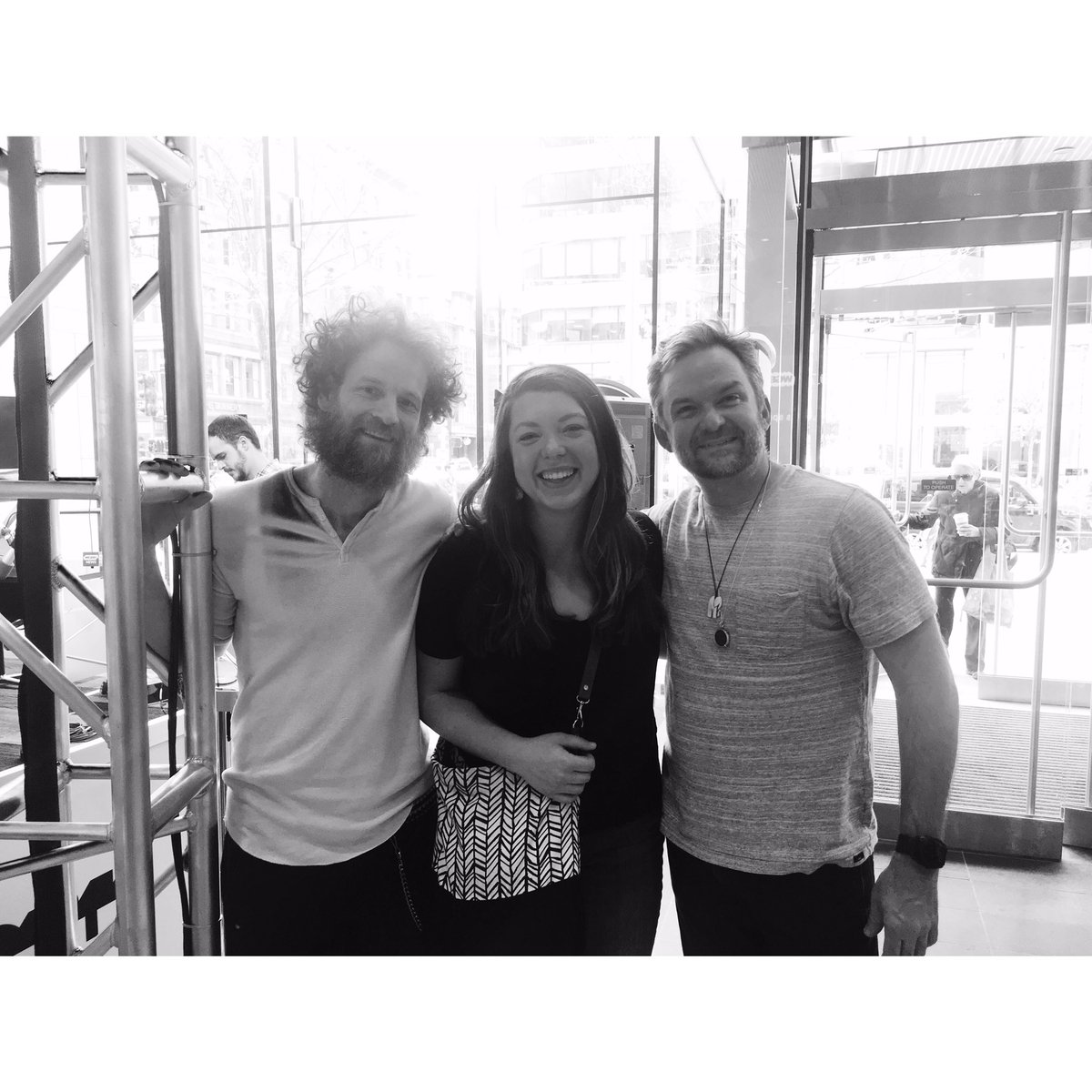 I met Dispatch at the BPL in May!!
This year's concerts (so many!) <3 
Us the Duo – February, Paradise Rock Club, with Nate
Josh Garrels – February, The Wilbur, with Sarah
Steve Moakler – March, Chameleon, Lancaster PA, with Mandy
Dispatch – May, BPL (live radio recording), by myself
Dia Frampton + Castro – July, Brighton Music Hall, by myself (photographed it)
Michelle Branch – July, Paradise Rock Club, by myself (photographed it)
Switchfoot – August, The Casino Ballroom, Hampton NH, with Nate
Judah and the Lion – October, Paradise Rock Club, with Nate
Johnnyswim – November, The Wilbur, with Nate, Amanda & Ryan
  (Striking Matches opened – talk about MASTER guitar players)
Matt Wertz – November, Club Passim, with Nate
Darlingside – December, Firehouse Center for Arts, Newburyport MA, with Dad