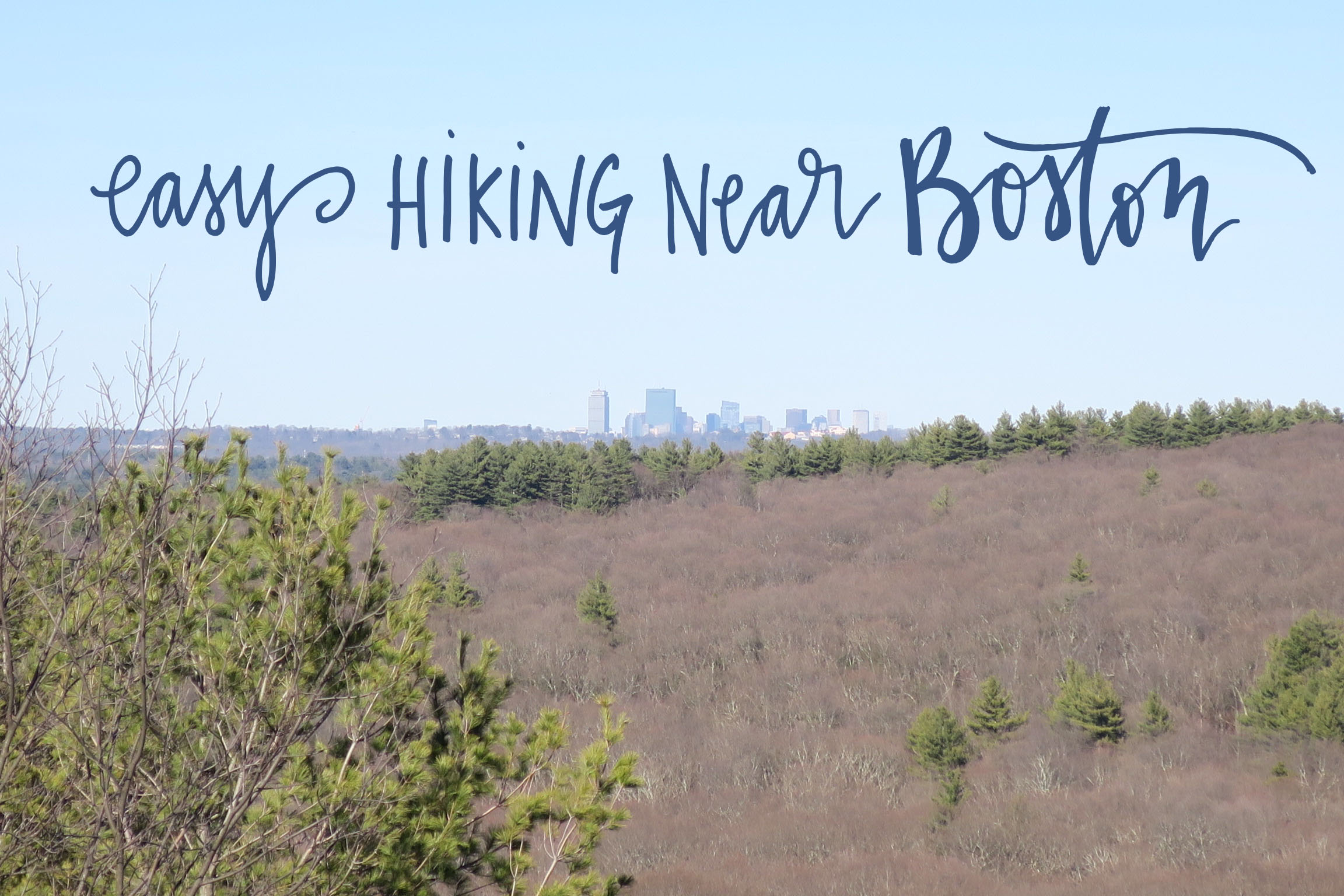 There are a lot of great places to hike and go on nature walks around the Boston area. None of them are very strenuous or intense – you'll have to go up to the White Mountains in New Hampshire for that! But these are some of our favorite 'easy' hikes around the Boston area. They are all easily day trips, and some are even quick afternoon trips. So grab a group of friends, or your dog, or both, and go get some fresh air this weekend!
Noanet Woodlands – So much exploring to do here. Not only is this close to Boston, but you also get a great view of the city (see above). It's a decent sized area; there are multiple trail options and the wide trails are perfect for a nice walk or run. A couple trails have ruins of old houses and you can even explore an old dam.
Rocky Narrows – Smaller in area, but just as much adventure. You can walk by the Charles River, or hike up to a great view of the Charles River. The trails vary in width, from wide and groomed, to rooted and rocky, but either way you're in for a good day.
Check out my past blog posts about these other great outdoor spots near Boston!